On a flight from London to Ibiza, meet Huxley, the in-flight entertainment.
"He was seated next to me, but he became irritated, as he often does when I don't pay attention to him."
Huxley sulked and went to sit with the man in front of him instead.
The man was overjoyed to have a new furry pet, and Huxley was having fun hanging out with his new pal – until Ursula pulled out her treats!
"When he saw me eating my crisps, he suddenly altered his tune," Aitchison claimed.
Huxley attempted desperately to snag a mouthful of the snack through the seats, but as you can see, there wasn't enough room!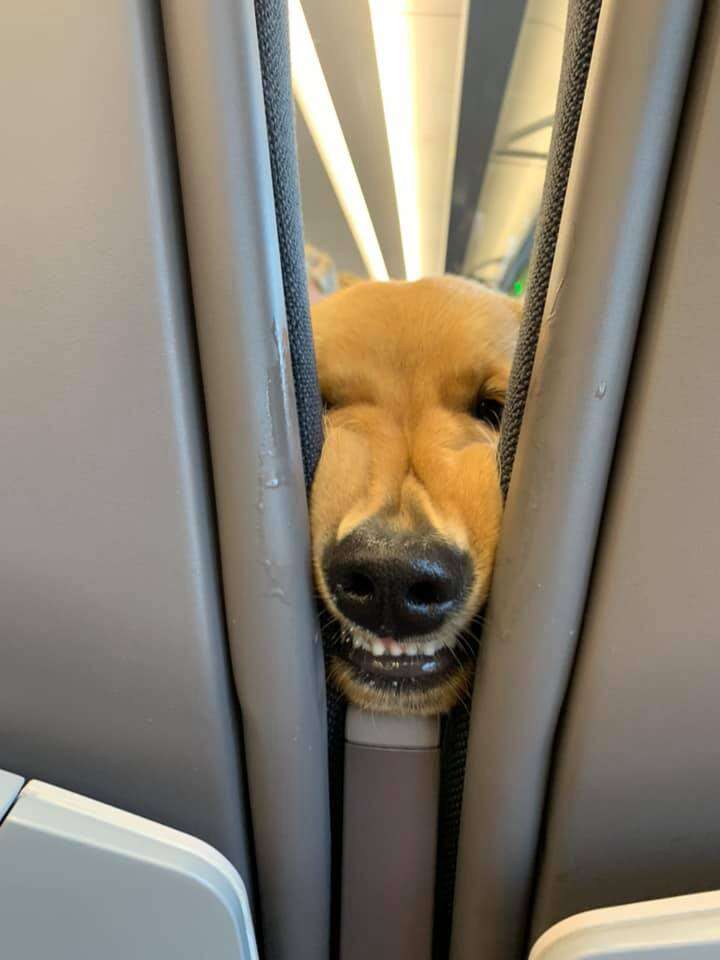 He also had a very cute appearance!
"He sat in that seat for 30 minutes; the man next to him complimented him on his behavior, and the man across the aisle was taking photos with him. Huxley continued to offer him his paw to hold. He was making everyone laugh, and the man next to me requested me to take a picture of him to send to his daughter."